Well, not quite. Feral people don't travel by car to get to their destination, and smell a little bit more than me. We went for a walk at our local ruined fort spot <roman camp> to blow the cobwebs out. Mission win! We found what was left of a pheasant, and I stole its bottom feathers. I think it might have been buzzards
All your tail feathers are belong to me.
Ruth was all bundled up in her awesome pixie hood and scarf, and looking all atmospheric, and comfortable in her surroundings.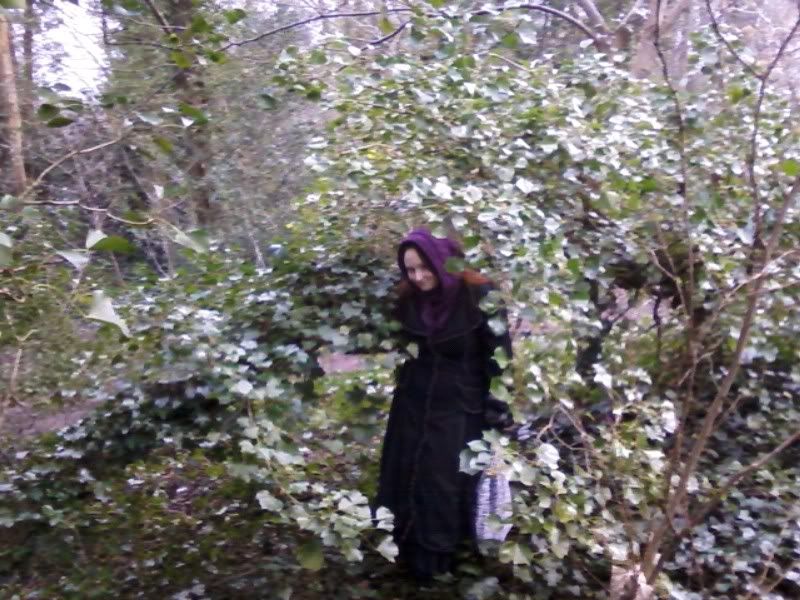 She can smell your fear.
It was a most pleasant excursion, with trees and birds just getting on with their lives, apart from the dead pheasant, who was getting on with being digested in a tree somewhere.
All told, time well spent.