As this blog was meant to actually be about painting, but has been Hijacked by hairy fiends, I thought I'd redress the balance. I know this will come as a disappointment to most, as cats are clearly the priority, but more of them later.
In major news, I have been fast tracked onto the business start up scheme! I start the short course and getting a business plan done, starting monday. It's all happened very fast, and I am both excited and pant poopingly frightened.
For now though......... A hare, in pieces. Not hit-by-a-land-mine pieces, but in thin non bacon slices.
First of all, you have to sketch the beasty, using a photo or digital image as reference material <unless you have an eidetic mind, which lets face it, I don't> For this picture I used a composite of digital images. You can use a "wire frame" style of initial geometric shapes if you feel the need, but I like hares and am familiar with them <but not in a witchy way,> so i could block all the elements together without much fuss.
Heres a close up of the face. I also added an yellow ring around the pupil, to try and capture the hares inherent "screw you" attitude. If you have ever seen a live one close up, you will know what I mean. Add more coffee, watch Mim noisily devour a mouse.
So there you have it. One brown hare, running like the Queen of pain herself was after it.
Speaking of which, her is her ladyship messily nomming a mouse that was stupid enough to exist.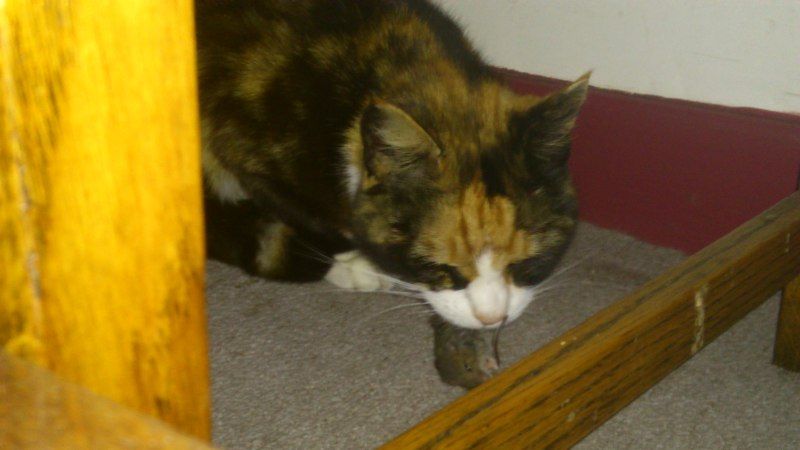 Om nom no...oi oi oi oi!