Well well well, so..... it would transpire that I'm still alive. I've been kind of caught up in the business planning and government wrangling stage of set up, which although tooth grindingly slow, fiddly, and mired in red tape, must be done. I have had help from Aled, one of our local business advisors, and the ever patient and cheery Joyce from want to work, in my corner, so that's been of great help. Sadly I've been to frazzled to actually paint anything. I'm getting my painty mojo back on though, and am going to paint a bunch of small mammals, mainly because they are fun, and cute, and people like pictures of fun cute things , with less than six legs.
I'm EVEN getting a workshop to work in, and am making sure there is no internetz attached to it, to resist temptation NOT to work, but do other things, like,......blog.....or play games on the net.
I've also been using the rather cool camera on my phone to take pictures of "natures tiny things" I find these more fascinating than natures big things, and as we don't get many bison in our garden, I can't take pics of big things. This will be remedied when I get a SLR in a few weeks time. Macro telephoto lenses will enable me to paparazzi all manner of small creature, and big ones too. Examples: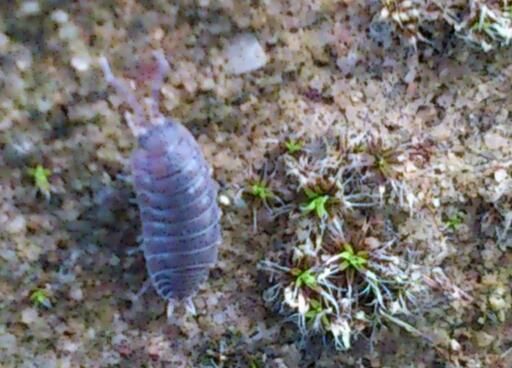 Oh, Look...one of Jedward. NO WAIT ITS A WOODLOUSE! Mr WOODLOUSE! Mr WOODLOUSE! LOOK THIS WAY!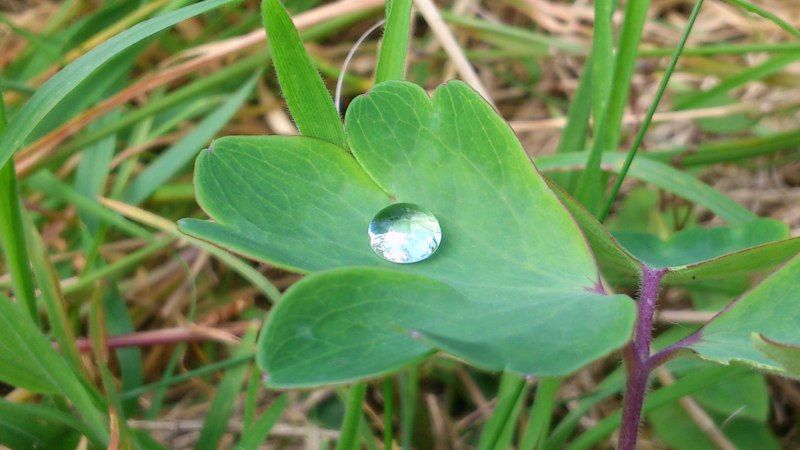 An aquilegia leaf and a drop of water. OR the hulk about to mash a diamond.
The cats have been curled up due to water expansion . They did try a dance routine, but Pie got a bit to jazz handy, and punched Mystery in the face. It all got a bit "black swan" when Mim turned up.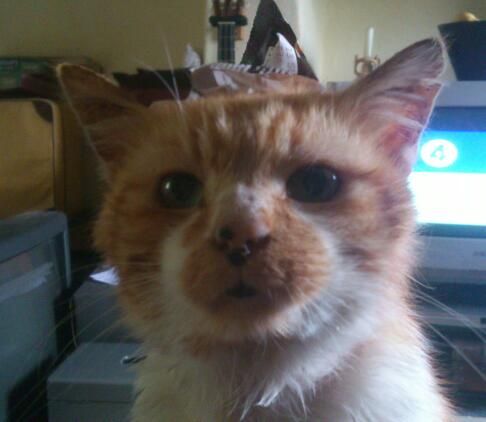 I regret NOTHING.
Mystery "Left rear paw, left rear paw, shake front paws"
Pie flails around.
Mystery "amateur"
Mim scuttles in and beats them both up for waking her.
More at the weekend, with luck.